Location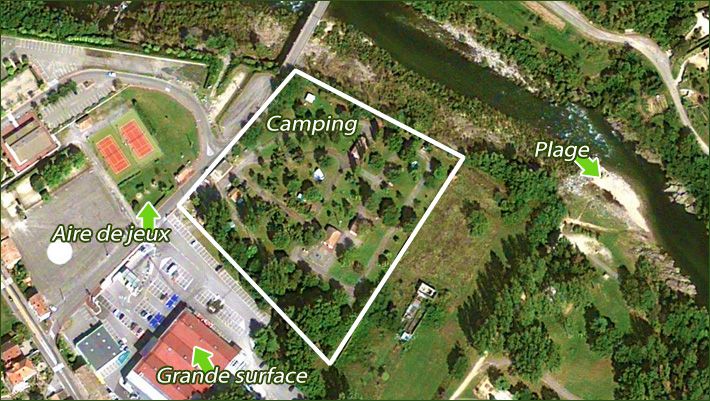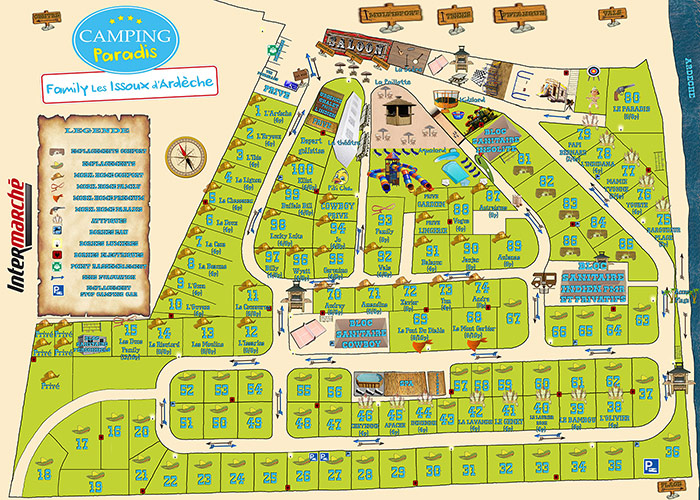 Access
From North:
Exit Loriol, then direction Montélimar, then Aubenas. Follow Vals les Bains then Lalevade d'Ardèche.
From South:
Exit Montélimar Sud, direction Aubenas then Vals les Bains and finally Lalevade d'Ardèche.

The campsite is located at:
1h30 from Mediterranean Sea.
1h from Avignon and its Festival.
30 minutes from Vallon Pont d'Arc.
30 minutes from Montélimar's train sation.
10 minutes from Aubenas, bus terminal and supermarkets.
10 minutes from cures of Vals les Bains and Neyrac les Bains.
Access maps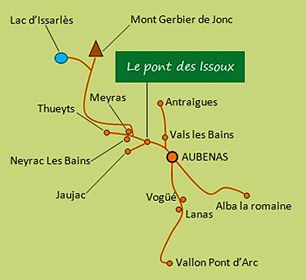 GPS coordinates: 44.6480324 N / 4.3245293 E