Contact
To contact us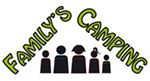 Coquelle Malle Family
Camping Paradis Family des Issoux
Allée de Vals
07380 Lalevade d'Ardèche
Contact form
You can already make a booking demand.
Fill each of the following fields so we can take your demand into account in the best possible conditions.


In order to validate your demand, you can download and print the reservation contract and the internal rules.
Manually complete the reservation contract and return it by post or e-mail with your deposit.
Means of payment:
Camping cheques
VACAF tickets
Remote credit card,
Holidays cheques ANCV,
Money order.
Bank transfer: BNP MONTELIMAR - IBAN : FR76 3000 4004 6600 0102 2737 687 - BIC: BNPAFRPPXXX
Thank you and see you soon in Ardèche.